No more waiting for 'Godot': Curio Theatre gets ready for opening
No more waiting for 'Godot': Curio Theatre gets ready for opening
"Yes, let's go," says Estragon to Vladimir.
They do not move.
So ends Waiting for Godot by Samuel Beckett, perhaps the most honored and most performed of all absurdist plays in English. Part slapstick, part vaudeville, part surrealism, part existentialist pas de deux, it's always an adventure, a laugh, a provocative and puzzling work. The accent falls on the first syllable of Godot, by the way.
The Curio Theatre Company is preparing a new production, going up Feb. 8, starring Brian McCann as Vladimir and Paul Kuhn as Estragon. Kuhn is also designing the set for the production. The director is Dan Hodge, who directed Death of a Salesman last year for Curio.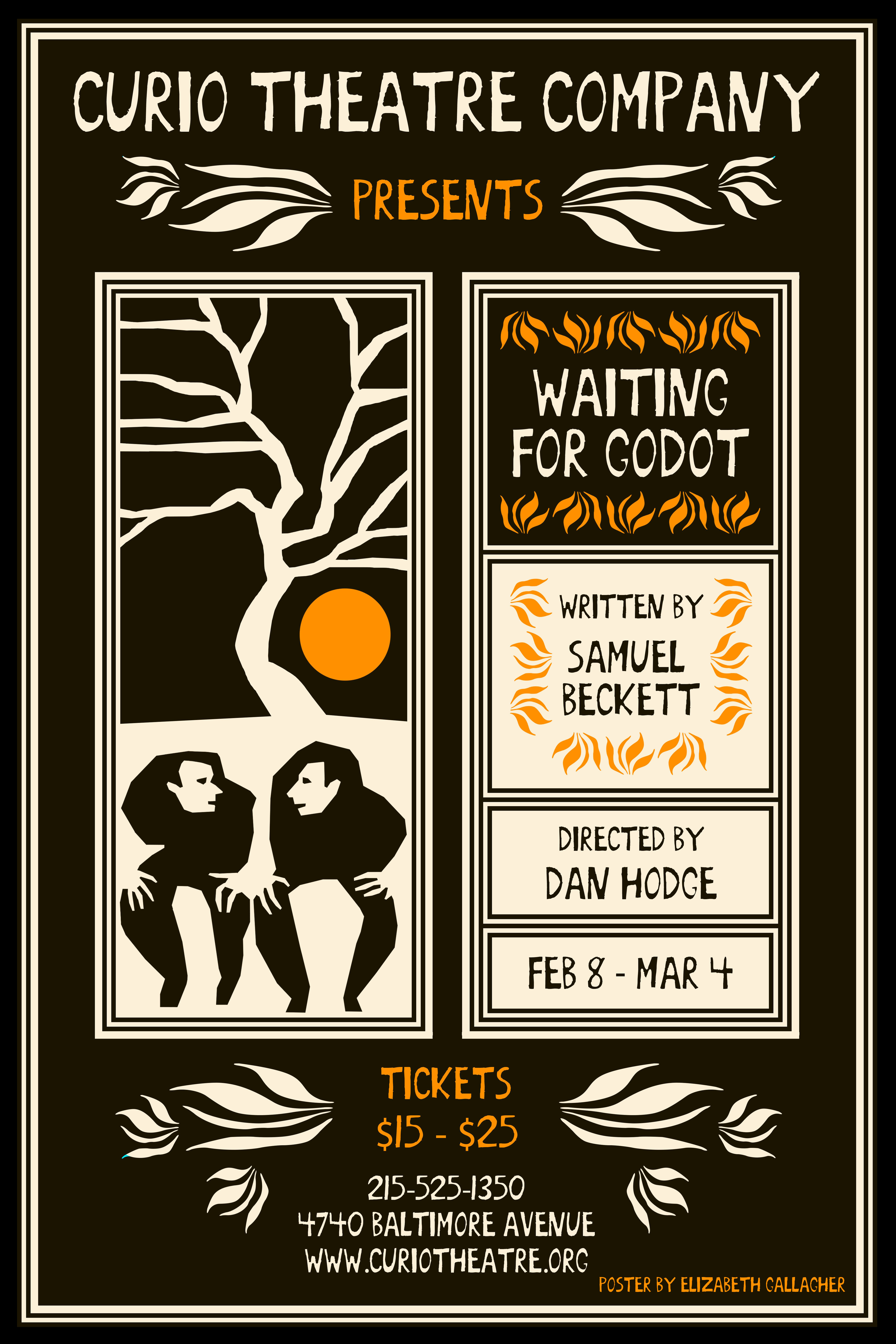 Besides rehearsals, there is the matter of creating posters and photos for publicity. This lovely poster was designed by PAFA graduate Elizabeth Gallagher, resident company artist.
This absurdist, comic video shows photographer Rebecca Gudelunas positioning McCann and Kuhn for a few artistic shots. We admire the grainy quality of the video … that's sort of the way it is in the theater world.
Gudelunas is a fine photographer, as the fruits of her labors show. Kuhn/Estragon is the guy with the carrot … meaning McCann/Vladimir is the guy … without the carrot.
Brian Brian McCann as Vladimir and Paul Kuhn as Estragon in the Curio Theatre Production of Waiting for Godot. Photo: Rebecca Gudelunas.
---
Waiting for Godot. Feb. 8-March 4 at the Curio Theatre Company, 4740 Baltimore Ave. Tickets: $15-$25. Information: 215-525-1350, http://www.curiotheatre.org.
Please enable JavaScript to view the comments powered by Disqus.
Published at Fri, 27 Jan 2017 21:43:03 +0000
mode_editLeave a response